what-we-do/our-work/ee-are-simply-the-best-how-bold-strikes-on-home-turf-silenced-the-doubters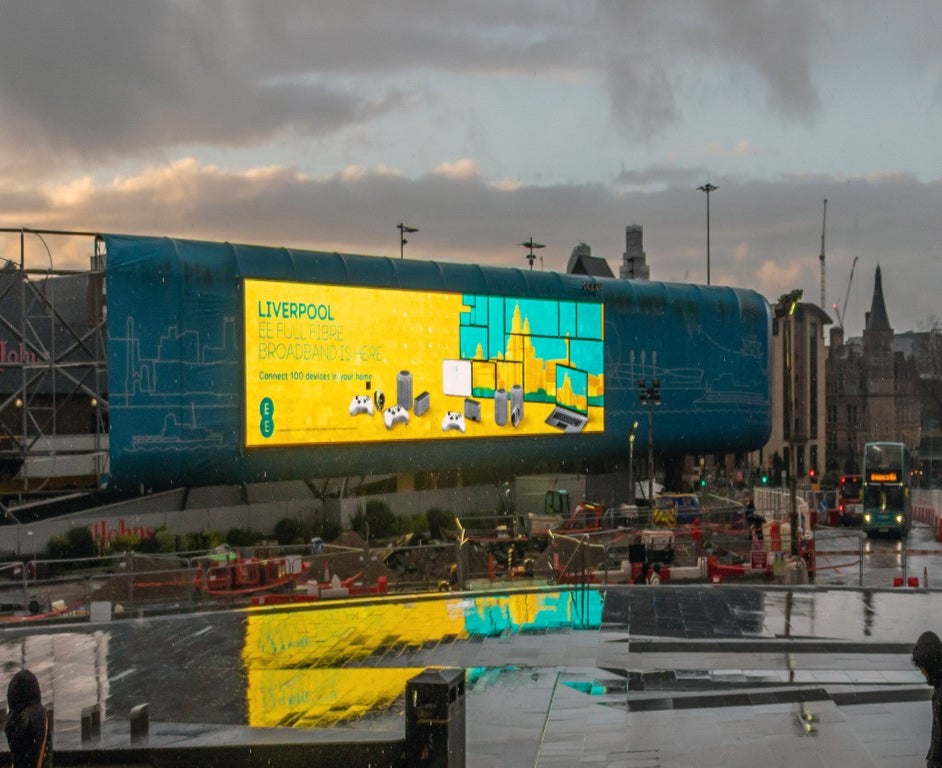 EE are simply the best - How bold strikes on home turf silenced the doubters.
For 7yrs in a row, EE's been named the No.1 network by independent data experts. A scientific fact. But all competitor advertising claims they have the best network. EE cannot allow competitor propaganda to leave people thinking all networks are the same.
We needed a new approach to reassert EE's leadership and provoke the doubters to re-evaluate. To put an end to competitors' arbitrary claims and cut through to give the doubters relevant proof they could not ignore we developed our 'Competitor Strikes' initiative.
Focusing on EE strongholds the message was clear and to the point. 'Right here, right now, EE is the best network!' Don't ignore us. This is not nebulous. EE's the most reliable. EE is better.
In 2 strikes, activating multiple formats, we conquered 8 key regional cities. DOOH quickly infiltrated strategic locations, intercepting target consumers on-the-go. Large high-impact OOH fortified key intersections across the landscape. With sustained 4wk strikes small & non-traditional OOH reinforcements gained ground reaching +95% of local populations.
We also worked with trendsetters and ambassadors in Manchester & Liverpool to create the Parallel Experience, 'UK's first hybrid 5G powered club night', with renowned local DJ's demonstrating EE's network connection reliability to their legions of followers.
The work positively shifted customer perceptions with a +5% increase in brand love and a +4% increase in the belief that EE had the best connection.
1.5M more people now believe EE is the best network.