what-we-think/how-ooh-is-the-ideal-brand-builder-for-scale-up-businesses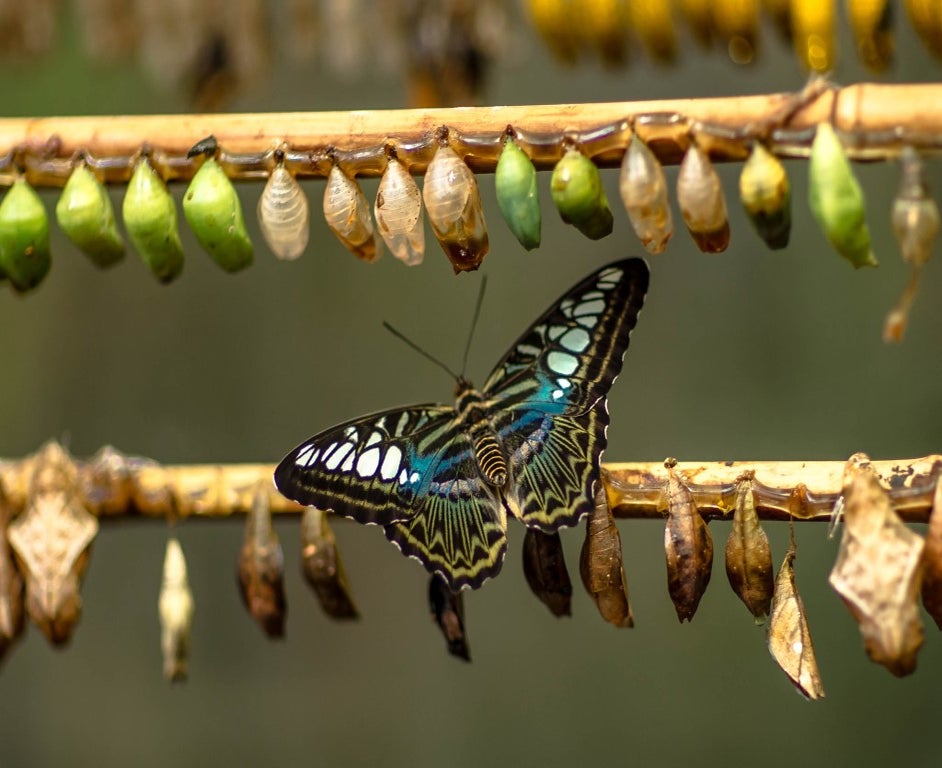 How OOH is the ideal brand builder for scale-up businesses
The success of a lot of new market entrants can be summed up by a very straightforward mantra – make things that people want, rather than make people want things.
Start ups in the modern world are changing markets by using technology and data to develop highly customer-centric services and moving the dial on expectations. They succeed because they directly meet a customer need, real or perceived. They deliver better customer experiences, more technically advanced routes to a solution, more ethical practices or simply a more attractive price point.
And they aren't having to go through the digital transformation that many legacy businesses are still struggling with. They are digitally native.
At the start, much of their marketing is digital. Social media will spread 'word-of-mouth' whilst other digital channels such as PPC (Pay Per Click) are there to harvest consumer demand for what is in the beginning of the business lifecycle, a fairly unique proposition.
But at some stage, their proposition is no longer unique. Low barriers to entry and technological advances mean these markets quickly become highly competitive and they can no longer rely on product superiority to continue their growth trajectory. As acquisition channels reach saturation and their growth starts to level off, it's a sign that they need to change media strategy. Their focus needs to switch to creating demand and differentiation. To build familiarity, trust, and relevance. In other words, brand building.
And large-scale digital brands such as Google, Amazon or Facebook face a different challenge but one that has a similar solution. Addressing consumer privacy concerns, for example, is essential in customer retention, avoiding anti-trust legislation and potentially a drop in share price. In addition, as these brands look to move into new markets such as finance or retail, they face a larger competitive set. So, whilst they can move quickly through their use of data, the role of brand building has become more important.
Traditionally businesses that are scaling and looking towards brand to drive sustainable growth will look to traditional forms of advertising. Historically this meant TV. After all, nothing says 'we're a success' than a TV advert. But brands built on social media videos find that they don't always translate well to TV, which is expensive and increasingly fragmented. It's also harder and harder to reach younger audiences, who inevitably will drive the long-term growth of the business in this manner.
Looking at the IPA's Touchpoints study Social and video viewing loom large in the younger generation's media consumption while TV viewing amongst this audience is going nowhere.
But one notable and traditional media that still reaches all audiences at scale is Out-of-Home advertising.
Historically OOH advertising has a well-deserved reputation as a builder of brands. It is unmissable, it has stature, it has frequency, it offers multiple context and formats, and it is highly trusted.
And it continues to evolve. Dynamic formats can respond to factors such as the time, the weather or location. Digital screens can incorporate real-time data feeds from social media or ticket sales.
Creatively, anything is possible. From giant 3D installations where the message seems literally to leave the screen, or a branded bus shelter that entertains you whilst you wait to an online shop that uses an empty store as a shop front.
It is also highly sustainable. Recycled paper is the order of the day, all the major media owners use renewable energy sources, it emits less carbon per impression than any other media, and it gives back to the community – nearly £0.50 in every £1 is returned to councils to invest in their communities.
And it is arguably the most effective medium to bridge the digital divide. Every time we leave the house, we have a mobile in our pocket, the internet entry point of choice on the go. The Point of Search –A study we undertook with JC Decaux, Clear Channel, and Global found that mobile searches are 38% more likely to lead to a purchase than those conducted at home.
So, if you are looking for ubiquity, community, trust, dynamism, and sustainability from your advertising to help build your brand for a scale-up business then OOH is the medium you should be looking to.
Tim Sapsford, MD, Posterscope
This article first appeared in Start-up Donut - How Out of Home helps scale-up businesses build a brand | Start Up Donut