our-work/Retail/all-change-please-how-co-op-re-booted-ooh-to-drive-improvements-in-roi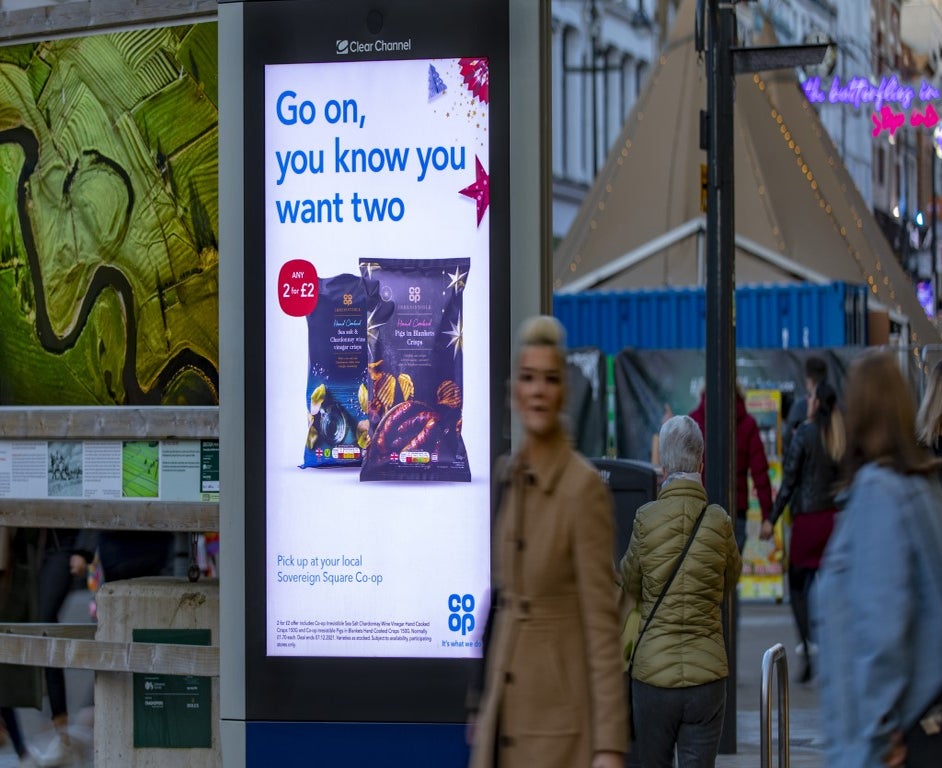 All change please – How Co-op re-booted OOH to drive improvements in ROI
The grocery sector is fiercely competitive with pricing strategies and share of market defence strategies mean that margins are constantly squeezed. A previous disappointing set of econometrics results put OOH under a microscope and its role on Co-op national campaigns was being questioned.
We embarked on a new approach to prove the value OOH added to the media mix.
We re-booted our plans, employing a smarter, more agile approach to deliver on its core objectives of driving brand uplift and footfall into store.
The resulting campaign was a 6-month always-on, 100% dynamic digital campaign, which seamlessly interweaved brand messaging with localised and bespoke sales products.
This subsequently saw brand metrics improve, Co-op once more lead again in sustainability and OOH ROI nearly doubled.