what-we-do/our-work/helping-kellogg-s-take-back-leadership-of-morning-foods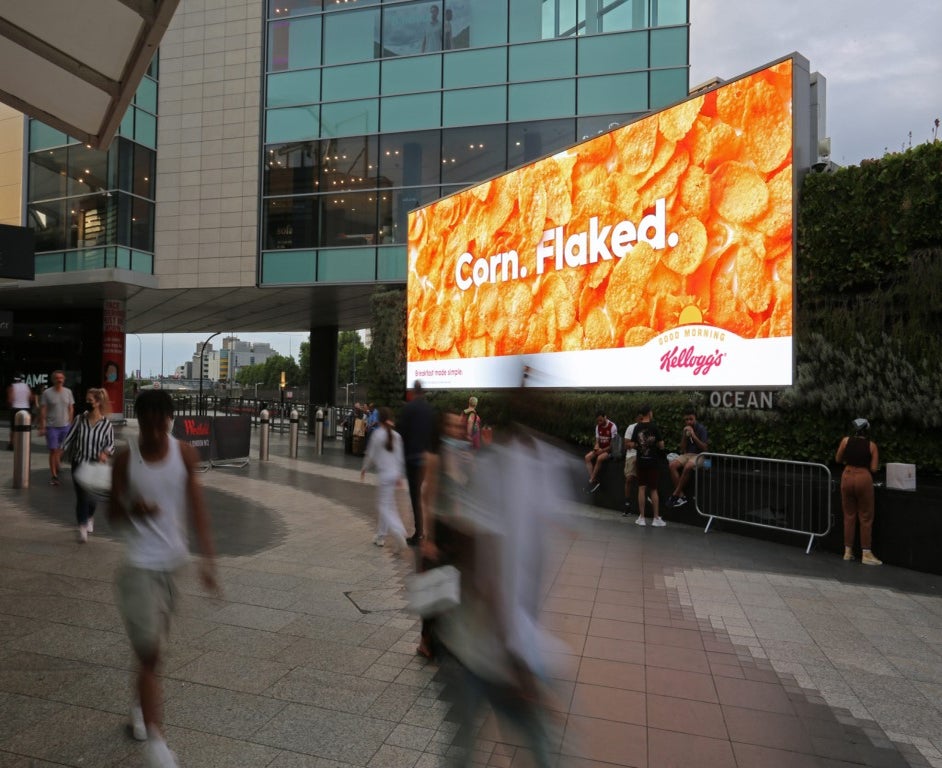 Helping Kellogg's take back leadership of morning foods
2021 was the year Kellogg's were going to take back leadership of morning foods! Ensuring their messaging was relevant, credible and distinctive in a continually changing world.
With consumers desperate to leave their homes after another lockdown, OOH was the perfect medium for Kellogg's newly developed 'Good Morning' campaign and marked a significant return to OOH for a brand that hadn't consistently invested in this space in recent years. We needed to Re-establish Kellogg's as the morning people by owning the optimism and importance of a good morning.
We set about doing this in two ways. Firstly, we were going to win the hearts of our audience, making morning's feel good for people everywhere, adding a smile to their faces and putting a spring in their step as they start their days. We would land Kellogg's ownership of Good Mornings through high-impact, high reach activity that spreads the Kellogg's morning glow of optimism across the nation.
Next, we would use smaller formats, close to store to celebrate the difference a Kellogg's start can make to the morning, winning over our competitors by highlighting our product superiority. Reaching people with compelling claims asserting why Kellogg's – above other brands – can make mornings better (in tough times).
This multiformat panel strategy hit an estimated 81% of our target audience and influenced every step on the consumer journey funnel. Research proved that our approach had been the right one, with featured products on sites in proximity to stores receiving significant uplifts in sales.