what-we-do/our-work/how-hendrick-s-helped-travellers-escape-the-mundane-in-a-world-first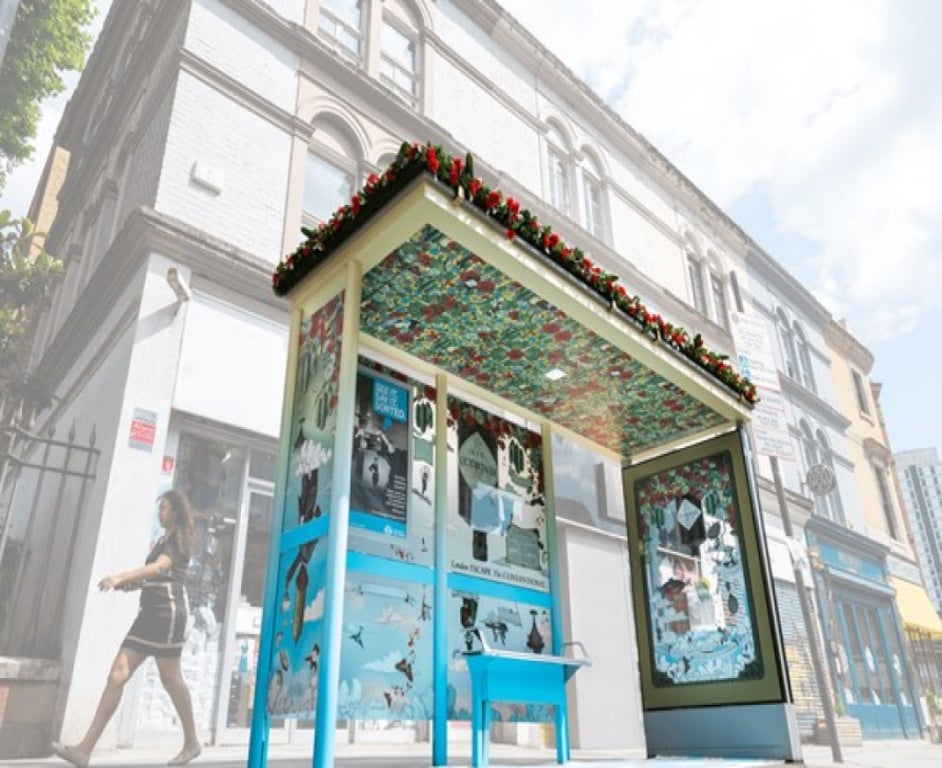 How Hendrick's helped travellers escape the mundane in a world first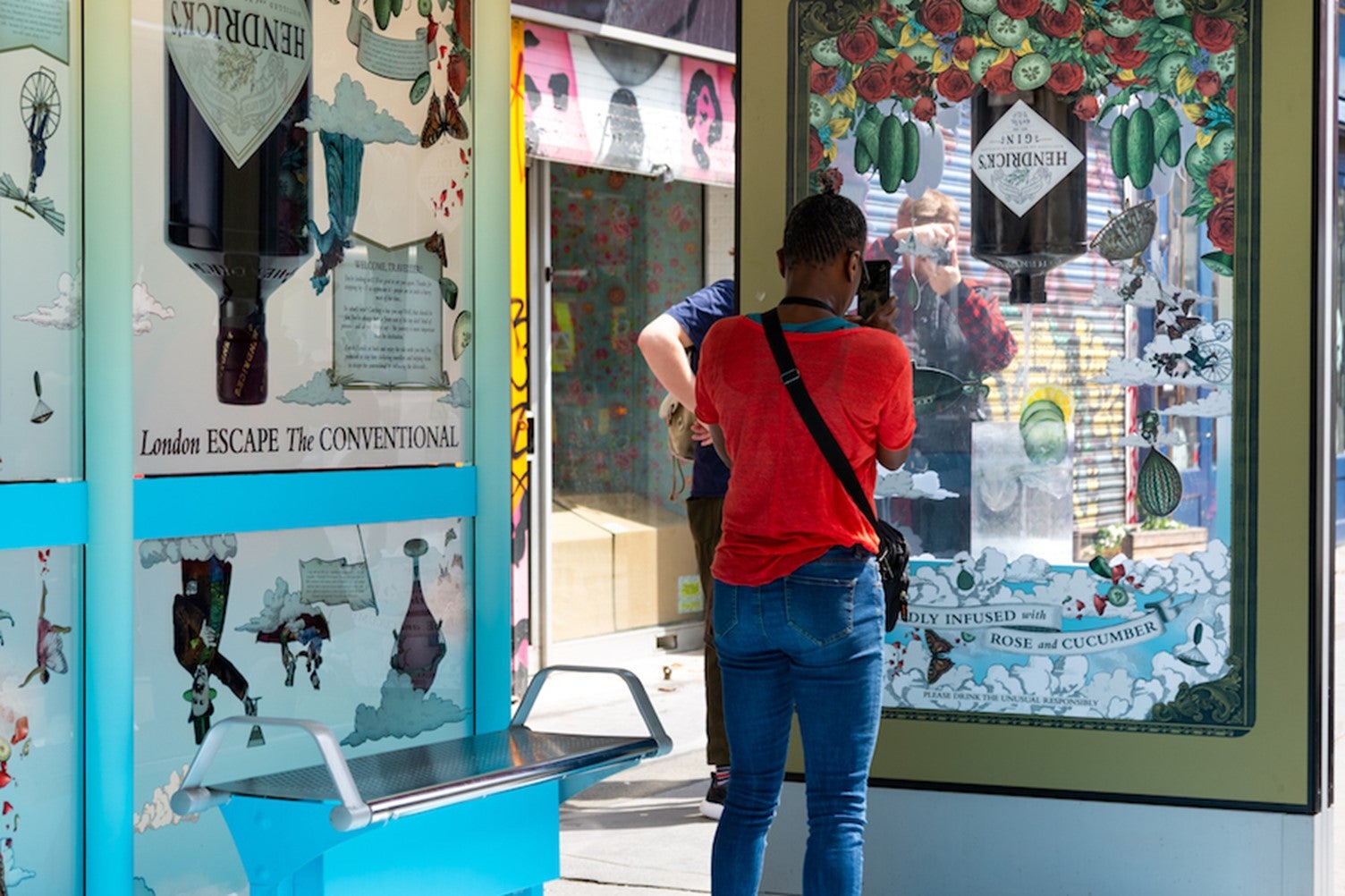 The gin category is a noisy one, with new entrants appearing all the time. Hendrick's is an established and admired brand, but the intensity of competitor activity was threatening their market share. They wanted to be the most TALKED about and LOVED super premium spirit's brand.

So, as the UK began to open up from a 3rd national lockdown and travel, once again became a regular feature of everyday life, Hendrick's Gin saw an opportunity to break the monotony for travellers, by transforming that most mundane of places - the bus shelter, into a portals where they could escape the conventional and (re)discover the delectable world of Hendrick's Gin.

A series of Victorian-surrealism themed activations were built to evoke a sensory overload, with sight, smell, touch, and sound. For example, each bus shelter featured an upside-down 'living roof' made up of roses and cucumbers and scent was dispensed to bring to life Hendrick's Gin's peculiar infusion of rose and cucumber.

A doorbell aptly engraved with 'Press for the Peculiar' triggered olde-fashioned music and a Victorian gentleman-style monologue, whilst a giant, upside-down 3D recreation of the Hendrick's Gin bottle that continuously poured real liquid into a glass was encased within a 6-sheet panel..

Not only did Hendrick's win summer by delivering a category leading 35% Share of Voice, but this was the FIRST time that such an innovative, ambitious creative and fully immersive tech (Living Roof, Scent, Sound and Liquid Showcase) has been successfully incorporated in a Bus Shelter Build.