what-we-do/our-work/how-ooh-proved-its-worth-for-greene-king-in-bringing-londoners-back-to-the-pub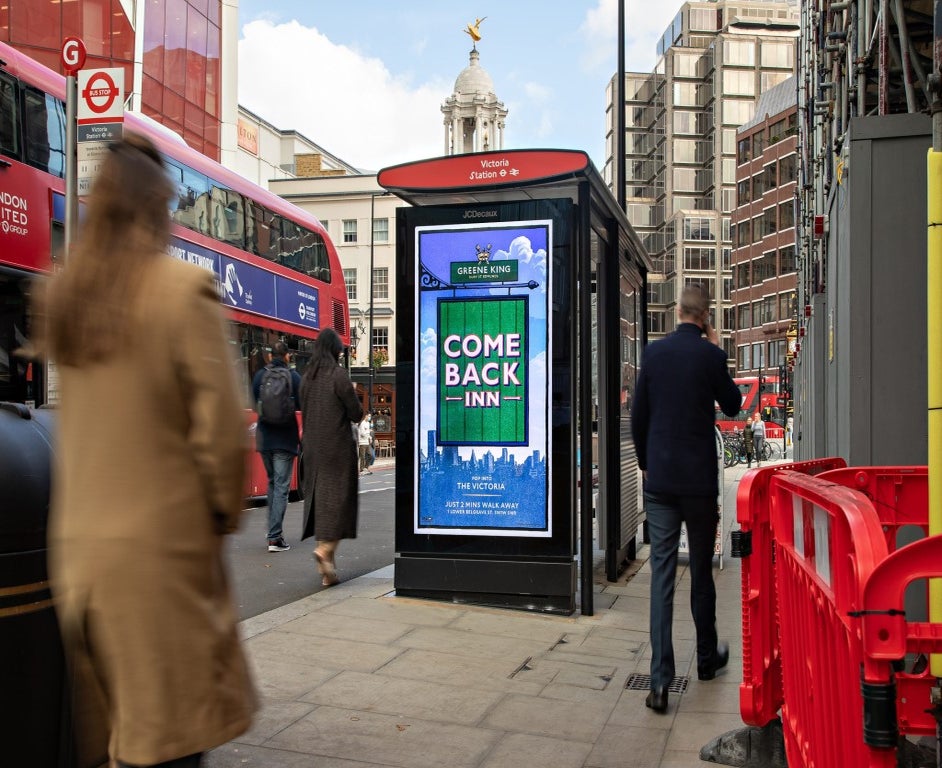 How OOH proved its worth for Greene King in bringing Londoners back to the pub
Like most businesses in the hospitality sector Greene King's business had been hit hard by Covid. After the third national lockdown ended and a phased exit began Greene King started to think about how to revitalise the business, in particular the pub trade.
Although they had never invested in media to promote their pubs before they saw an opportunity to capitalise on people's fervour to get back to socialising over the summer but with the caveat that any media spend had to prove its worth.
Working to a minimal budget a dynamic OOH campaign was developed that focused on 17 pubs in Zone 1 in London. Using daypart and day of week specific copy that gave the address and walking time to the nearest Green King Pub.
Over the 4-week campaign pubs supported by OOH media saw visits increase by an average of 20% and saw a 17% increase in sales.
To prove the media effectiveness a test was run that showed pubs that received no OOH support saw only a 10% increase in sales.
OOH rested its case