what-we-do/our-work/the-home-office-addressing-a-societal-problem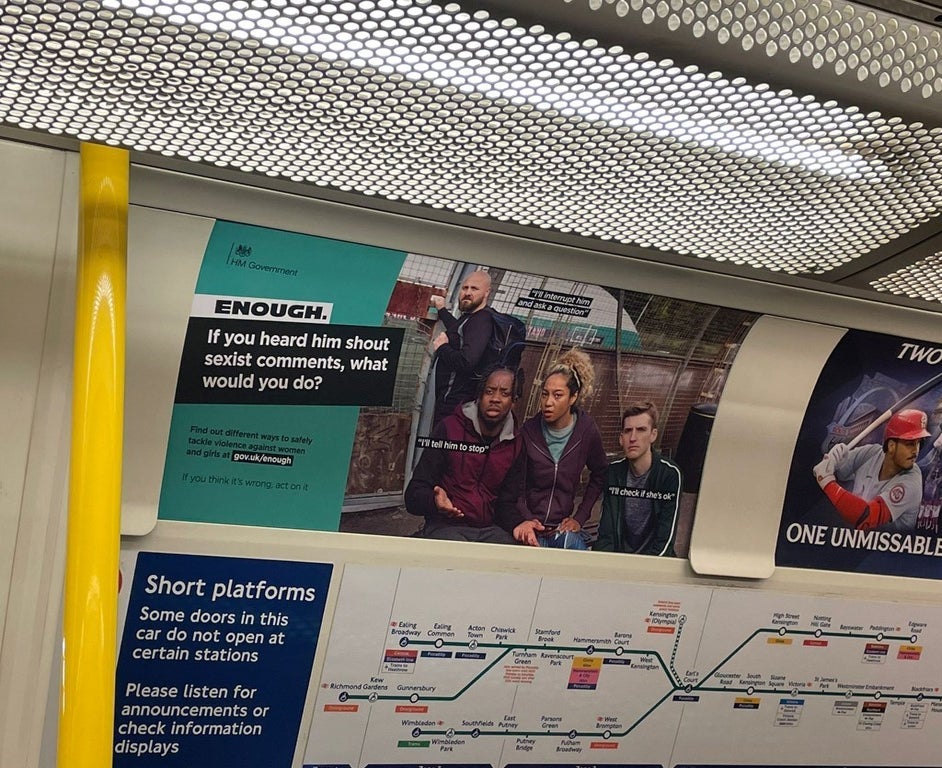 The Home Office - Addressing a societal problem
Violence against Women and Girls is a major societal problem that effects us all. With an aim to shift harmful attitudes this campaign for The Home Office made major in-roads into building awareness of VAWG, starting difficult conversations and getting young men to think about their attitudes. OOH as a public medium was ideal to lead the conversation in public spaces where attitudes can be challenged and discussed, essentially making OOH environments a safer place to be.
Strategy
Behaviour change on this level is best effected when the messages are consumed in company. Digital channels played their role but these are often private. The power of a public message in a public space in shared company meant that OOH was a primary medium in this campaign.
Our overarching strategy was to primarily target 16-39 yr old males but also ensure a broad reach so that the campaign could talk to those who may have witnessed incidents of VAWG.
Execution
Multiple formats were used to ensure a broad reach and highly targeted contexts such trains, gyms and bars, whilst timings of dynamic formats were skewered towards key socialising periods when alcohol consumption was high.
Results
Bold, public advertising carefully placed in contextual environments got the attention of our core audiences, and this attention has translated into action, with pre and post campaign research (IPSOS) demonstrated that as a result of seeing the advertising:
- 61% of all adults would take action as a result of seeing the advertising (eg. Visited website, helped a vicitm)
- 70% of men 16-39 say they would be more likely to intervene safely if they witnessed VAWG Behaviour
- 72% of young men with problematic views wanted to find out ways to stop VAWG (index 122 vs Adults)