what-we-think/ooh-is-the-contextual-medium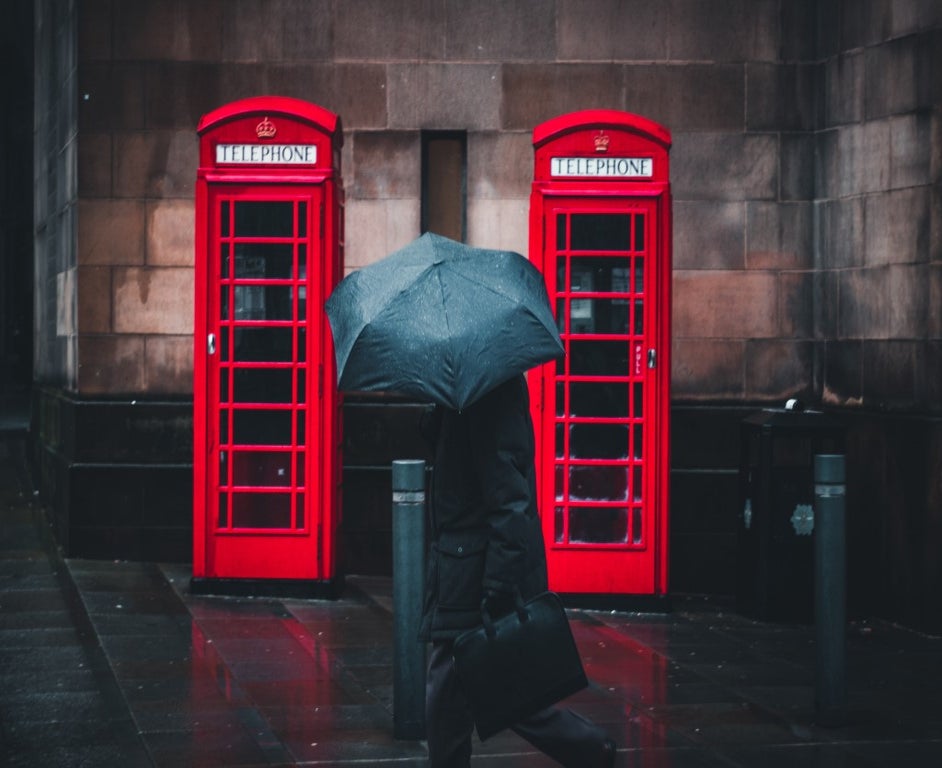 OOH is THE Contextual Medium
Apparently, contextual marketing is back. It never really went away, and it's also as old as the hills. A leaflet drop for a local takeaway is as about as contextual as it gets.
And the shift to contextual marketing online is not new, it's not even a comeback. It has always been used by marketers alongside the more personalized, audience-based targeting from 3rd party cookies. Often more effectively. Certainly, less intrusively.
But digital marketing changed things up and certainly made it more convenient for more brands. In our rush to micro-target audiences, the 3rd party cookie reigned supreme, making it easier to buy, track, retarget and ultimately validate digital marketing's effectiveness. Although sometimes seeing ads for something you had already purchased demonstrates that no system is ever perfect.
We know data privacy is changing so brands must look to build & better understand their own 1st party data. They must look to develop a better understanding and use of context by filtering in location data, hyper-local weather targeting, cultural marketing, and predictive analytics to tap into our behavioural patterns.
Now, despite some pandemic induced shifts in behaviour, it's important to step out of our media bubble for a second and remember that even at the height of the pandemic less than 50% of the working population was remote. People kept moving, and although those patterns have shifted slightly, for example 64% work 3 or more days in the office vs 77% pre-covid, whereas weekend footfall in city centres has increased, people are still spending a significant proportion of their daily lives away from their homes. With a mobile in their pocket.
According to Statista 92% of the UK adult population owns a smartphone, and analysis done by Similarweb for May 2022 found that nearly 63% of internet traffic in the UK comes via a mobile device, with 95% of users accessing Facebook via mobile.
Which means that an important part of planning for context really comes down to understanding mobility. Mobility reflects who the consumer is, their lifestyle, their choices, their mindset and location data is the key output that reflects mobility and informs the consumer journey in a whole new way. OOH, at the heart of mobility is well placed as a highly contextual medium to nudge consumers into the buying funnel where the digital channels increasingly takeover.
What's great for OOH is everything happens somewhere. We believe that there is no single source of truth in data regarding consumer's behaviour in the physical world so Posterscope mine multiple data sets to build our understanding of real-world contexts. In addition to location and mobility patterns we can track online mobile behaviour to reveal what people are looking at, commenting on, thinking about or feeling and we know where and when they are doing this.
Over time we can identify patterns and build intricate and detailed models that forecast where specific groups of people are likely to be, when they are going to be there, and what their interests are.
There is a natural synergy between OOH & mobile experience, both are steeped in location. This means OOH then is the perfect medium to intercept customers' physical journeys, and soon to be published research undertaken with Global, JC Decaux, and Clear Channel will demonstrate that OOH searches are almost always more likely to lead to an action than those done at home.
And we know that context equals relevancy which drives consideration. The study - 'Moments of Truth', that we undertook with Clear Chanel and JC Decaux demonstrated the power of OOH in that regard. When relevant creative was viewed at relevant moments brain response increased by +32%, significantly improving both brand & performance metrics.
Ultimately, context is all about understanding the customer journey, frame of mind and receptiveness to messages. Understanding how to deliver information on the go is imperative for brands.
So, as context jumps back into the spotlight it's worth remembering that context and location exist in both the physical and digital worlds.
Those worlds are colliding at pace which means OOH is well placed as a highly contextual medium to enable brands to engage consumers with authentic messages at any relevant moment and earn their attention.