what-we-think/what-are-the-next-frontiers-in-ooh-advertising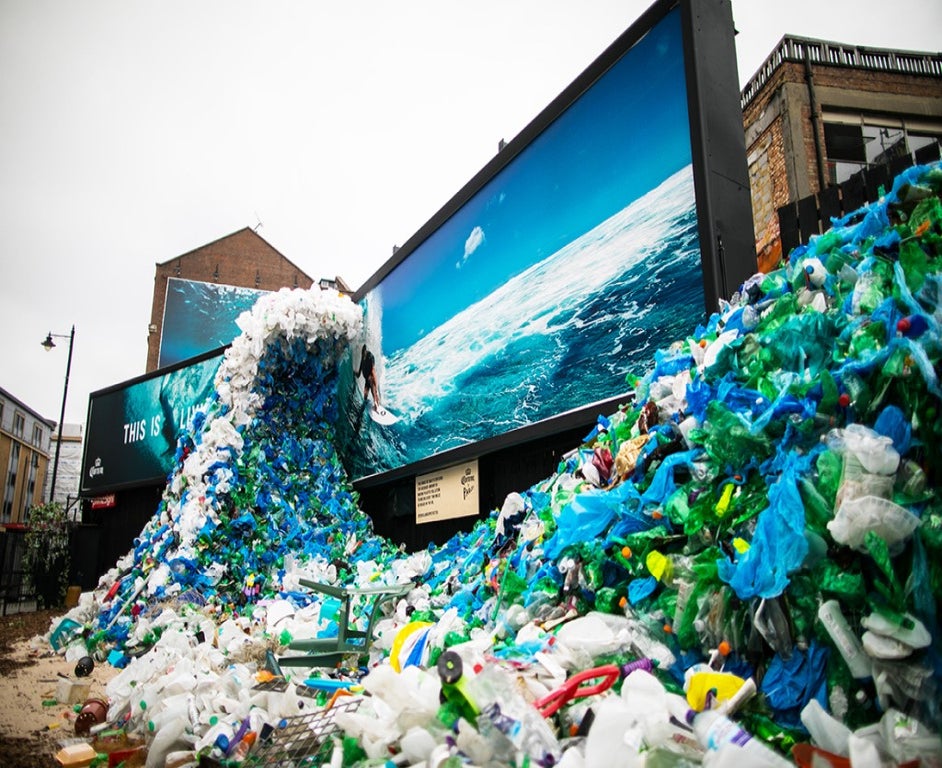 What are the next frontiers in OOH Advertising?
In one of those rare crossovers into the mainstream, news outlets last week spent plenty of time discussing a terrifying 3D billboard for Netflix's video game-based series Resident Evil. But what does this piece of out-of-home (OOH) advertising say about the direction the industry is heading? We asked five OOH experts from The Drum Network about what's truly cutting-edge in this space, what's coming next and how to use OOH to cut through.
Hannah Thompson, group media director, Tug - It goes without saying that the 3D creative looks really cool. And pushing the boundaries of what audiences expect from ads is a solid way to attract consumer attention. But I think the real question here is: what kind of attention?
In the clips online, a lot of the people you see walking past have little to no reaction to the escaping zombie. This suggests the purpose of the creative was probably to go viral via social media, rather than to be a high-performing OOH ad in its own right. While OOH undoubtedly holds an influential place in the media mix – due to its ability to amplify the performance of other channels – this 3D creative proves, perhaps, that less is often more.
Matt Garbutt, creative director, Brave Bison - It's arresting, visceral and visual. It's not brand new; various other famous names have made 3D billboards. What we're seeing here is a crossover between immersive and advertising, which is a trend we should expect to see continue. Plenty of brands make experiences for their own events or at headline events, but what happens when they put this kind of provocative and immersive content in a public and passive environment? My guess is it only leads to better brand awareness. Just look at the amplification it's getting in the press.
I won't be watching Resident Evil as a result of seeing this ad, but I sure as hell remember it – so in terms of brand recall, big tick.
Am I worried that it'd scare the hell out of my little kids? A bit, so I want to think it was in rotation in the evenings.
Guy Bradbury, creative partner, M&C Saatchi London - Forced perspective advertising has been around for a few years now, and we are starting to see brands push the technology to break the frame and use storytelling to captivate passers-by. When this is done well, these one-off spectacles encourage people to film and share the content.
Brands including Nike and Balenciaga have certainly had fans doing just that.
But I think people want to do more than just watch. They want to affect the outcome or feel involved in some way.
For me, OOH special builds have an opportunity to do so much more, creating innovative encounters between brands and fans using tech.
The brilliant BA special build (2013) encouraged people to look up as BA flight data made a little boy chase the plane at one of the most photographed poster sites in London.
The Xbox survival billboard (2016) created a sense of jeopardy, inviting the audience to make it more difficult for contestants by changing the weather via Twitch.
And, of course, who can forget Carlsberg (2015), which encouraged people to queue around the block for 'Probably the best pint ever'? Just brilliant.
For me, the best special-build OOH campaigns encourage people to be a part of them in some way – not just watch. This lets people into the brand, rather than just projecting at audiences.
Now, imagine if you could have controlled the scare of the Resident Evil poster. How many more people would have engaged? Or imagine if by interacting with the poster, the character jumped on to your phone screen? Now that would have been something to share.
Lynsey Rollinson, media director, Tipi Group - OOH is having a real moment right now and I'm here for it. It has a valuable role to play in any integrated media plan across both brand and performance metrics.
What's great about these experimental OOH formats is their ability to create an experience for those who are fortunate (or unfortunate) enough to experience them in real life, in turn becoming user-generated content (UGC) that goes viral – extending the reach across the Atlantic and beyond in this case. They can be intrusive in a way that other media can't, or at least would see some backlash from those who experienced it.
The success of the Resident Evil piece comes from great creativity, which – as we've established – is frankly terrifying. Some of the 'best' uses of this format have had quite some level of scare factor, such as Amazon's Wheel of Time and Netflix's Army of the Dead with the zombie tiger. Resident Evil and Army of the Dead are both rated 18, and personally I'd say these ads should come with an age rating too.
We're certainly set to see more of these formats. I'd love to see them receive the same amount of hype, without giving my kids nightmares.
Katy Hindley, group innovation director at Posterscope, part of Dentsu UK - OOH is a very exciting place to be right now for both brands and audiences. Technological advancements such as these 3D anamorphic displays are enabling the industry to apply new thinking to storytelling in the medium to create those 'wow' moments. But technology is simply an enabler. It is creativity that delivers the experience, drives fame, grabs attention and turns that attention into action beyond the physical screen.
What we're seeing in OOH is a medium that is now being used to create 'theater' in a way that used to remain solely in the realms of TV or cinema. This medium is being used to generate social capital and those 'water-cooler' moments.
The future in OOH is the lovechild of both creativity and technology, interactivity and limitless creative possibilities. From 3D volumetric displays, which will serve as a new communication and broadcast tool, to mid-air haptics technology, enabling consumers to interact with screens by gesture alone, a blend of the physical and the virtual warrant that OOH should now be seen as a new 'screen' in the marketing ecosystem.
This article first appeared in The Drum | What Are The Next Frontiers In OOH Advertising? We Asked 5 Experts